Adult Sunday School – Each Sunday, 9:15-9:55 a.m.
Worship – Each Sunday – 10:20 a.m.
10:00 Haitian Church
10:15 Haitian Children Group
12:30 PM El Shaddai Worship
Monday El Shaddai 7pm
Wednesday October 13 5:30 Handbells Choir 7 PM
Ladies Bible Study – Thursday – 10:30 a.m. - At Jeanne Bauer's - Contact Jeanne if you need directions or have questions.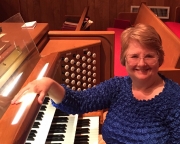 Dawn Lewis in Laos
Dawn Lewis - prayers as COVID is starting to find a foothold in the community. Please pray for protection and strength and also wisdom in decision making. I am responsible for over 65 employees and want wisdom as I decide how to proceed in the context of COVID. One of our staff, Liw, is in a quarantine hospital with COVID and 9 others are in lockdown as their communities are fighting the spread of COVID. God bless and protect us and give wisdom with decision making. (9/15)


Whats Happening at EPUMC
Diaper and Baby Wipes Drive:
The Naomi Circle of the UMW is sponsoring a Diapers and Baby Wipes drive for
the Berry Sweet Babies. Diapers size 2-6 are needed. A Box is in the Narthex and
will also be in the office during the week. This is a Mission Project in connection
with University UMC.

Come Decorate for Advent Today November 21, 2021
at 3:30 pm. We will prepare the sanctuary for the Advent.
Edge Park United Methodist Church
5616 Crowley Rd.
Fort Worth, TX 76134
t. 817-293-5140
A Prayer for Unity
Lord make Me an instrument of Your peace
Where there is hatred let me sow love.
Where there is injury, pardon.
Where there is doubt, faith.
Where there is despair, hope.
Where there is darkness, light.
Where there is sadness joy.
O Divine master grant that I may
Not so much seek to be consoled as to console
To be understood, as to understand.
To be loved. as to love
For it's in giving that we receive
And it's in pardoning that we are pardoned
And it's in dying that we are born...
To eternal life.
Amen...