Adult Sunday School – Each Sunday, 9:15-9:55 a.m.
Worship – Each Sunday – 10:30 a.m.
Youth – No Youth this Evening
Handbells and Sanctuary Choir – Off for Summer break. Sanctuary Choir will start back on August 18.
Ladies Bible Study – Thursday – 10:30 a.m. - At Jeanne Bauer's - Contact Jeanne if you need directions or have questions.
Luncheon at Greenbriar Elementary School – Friday - 11:00 a.m. (See Bunny Isaacs) We still need food for the teachers' luncheon. Contact Bunny if you will help with that. And keep in mind that we are collecting underwear and socks for the students at Greenbriar Elementary as well. (Bunny has all the details.)
The church has DVDs of each Sunday service. If you miss a Sunday, you can always pick up one, or two, to watch at home. They are available in the office Mon. - Thur. from 9:00 a.m. - 2:00 p.m.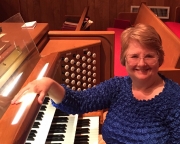 Dawn Lewis in Laos
Dawn Lewis is our missionary. She was sent back to Texas when Covid 19 hit Laos. She was in quarantine here, then came to Texas to see family and ended up working to help take care of someone. Then she went back to Laos. Two more weeks of quarantine and now has headed back to do her work. We are so happy to support her in her work in Laos. Will post information as we get it from her. Remember you can support her efforts through the church or by TerraCare online.
Whats Happening at EPUMC
Blessing Bags for the Homeless:
Blessing Bags – What a blessing WE received when so many came to put the Blessing bags together last Monday.
Thank you each and every one who helped!
Now that they're ready, you are encouraged to come by the church office Sundays,
or through the week, to pick up one, or two, to share with the homeless or someone in need of a blessing.
Edge Park United Methodist Church
5616 Crowley Rd.
Fort Worth, TX 76134
t. 817-293-5140
A Prayer for Unity

Lift every voice and sing
Till earth and heaven ring
Ring with the harmonies of Liberty
Let our rejoicing rise
High as the listening skies
Let it resound loud as the rolling sea
Sing a song full of the faith that the dark past has taught us
Sing a song full of the hope that the present has brought us
Facing the rising sun of our new day begun
Let us march on till victory is won
Stony the road we trod
Bitter the chastening rod
Felt in the days when hope unborn had died
Yet with a steady beat
Have not our weary feet
Come to the place for which our fathers sighed?
We have come over a way that with tears has been watered
We have come, treading our path through the blood of the slaughtered
Out from the gloomy past
Till now we stand at last
Where the white gleam of our bright star is cast