ANNOUNCEMENTS
Adult Sunday School – Each Sunday, 9:15-9:55 a.m.
Worship – Each Sunday – 10:30 a.m.
No Youth this evening
Ruth Circle – Tuesday - 10:00 a.m. - Fellowship Hall –BYO Snack and Drink
UMM – Tuesday – 6:30 p.m. - Office Conference Room
Handbell Practice – Wednesday – 5:30 p.m. - Sanctuary
Sanctuary Choir Rehearsal – Wednesday – 7:00 p.m. - Sanctuary
The church has DVDs of each Sunday service. If you miss a Sunday, you can always pick one up, or two, to watch at home. They are available in the office Mon. - Thur. from 9:00 a.m. - 2:00 p.m.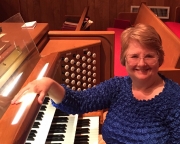 Dawn Lewis in Laos
Dawn Lewis is our missionary. She was sent back to Texas when Covid 19 hit Laos. She was in quarantine here, then came to Texas to see family and ended up working to help take care of someone. Then she went back to Laos. Two more weeks of quarantine and now has headed back to do her work. We are so happy to support her in her work in Laos. Will post information as we get it from her. Remember you can support her efforts through the church or by TerraCare online.
Whats Happening at EPUMC
It's that time - from now through Sunday, February 7 - to bring Prayer Bears for the children at Cook Children's Hospital. We will deliver them to the hospital on February 10 or 11 in time for Valentine's Day. We will take cash contributions, if you prefer, and someone will buy bears for this. The hospital can only accept brand new bears. Please bring them in a plastic bag and remember, they cannot have beans in the bottoms. If you have any questions, please contact Bunny Issacs.
Edge Park United Methodist Church
5616 Crowley Rd.
Fort Worth, TX 76134
t. 817-293-5140
Navaho Prayer
Before us it is blessed, behind us it is blessed,
below us it is blessed, above us it is blessed,
around us it is blessed as we set out with Christ.
Our speech is blessed as we set out for God.
With beauty before us, with beauty behind us,
with beauty below us, with beauty above us,
with beauty around us, we set out for a holy place indeed. Amen.
(TRADITIONAL NAVAHO PRAYER, ALT.)