Adult Sunday School – Each Sunday, 9:15-9:55 a.m.
Worship – Each Sunday – 10:20 a.m.
10:00 Haitian Church
10:15 Haitian Children Group
12:30 PM El Shaddai Worship
Monday El Shaddai 7pm
Wednesday October 13 5:30 Handbells Choir 7 PM
Ladies Bible Study – Thursday – 10:30 a.m. - At Jeanne Bauer's - Contact Jeanne if you need directions or have questions.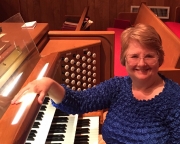 Dawn Lewis in Laos
Dawn Lewis - prayers as COVID is starting to find a foothold in the community. Please pray for protection and strength and also wisdom in decision making. I am responsible for over 65 employees and want wisdom as I decide how to proceed in the context of COVID. One of our staff, Liw, is in a quarantine hospital with COVID and 9 others are in lockdown as their communities are fighting the spread of COVID. God bless and protect us and give wisdom with decision making. (9/15)


Whats Happening at EPUMC
Edge Park UMC Holiday Decor Collection Drive
October1-November 15
Benefitting DRC solutions to end Homelessness
Many DRC clients entering housing have very few possessions,
and nothing to decorate and celebrate Christmas.
We are collecting new or gently used items for them to prepare
for Christmas.
Items include:
Articificial Trees
Tree skirts
Nativity Scenes
Working strings of lights
Ornaments
Wreaths and Garland
Stockings (no names or initials)
Mis. decor in good condition
Contact Bunny Isaacs for more information
Edge Park United Methodist Church
5616 Crowley Rd.
Fort Worth, TX 76134
t. 817-293-5140
A Prayer for Unity

Lift every voice and sing
Till earth and heaven ring
Ring with the harmonies of Liberty
Let our rejoicing rise
High as the listening skies
Let it resound loud as the rolling sea
Sing a song full of the faith that the dark past has taught us
Sing a song full of the hope that the present has brought us
Facing the rising sun of our new day begun
Let us march on till victory is won
Stony the road we trod
Bitter the chastening rod
Felt in the days when hope unborn had died
Yet with a steady beat
Have not our weary feet
Come to the place for which our fathers sighed?
We have come over a way that with tears has been watered
We have come, treading our path through the blood of the slaughtered
Out from the gloomy past
Till now we stand at last
Where the white gleam of our bright star is cast