ANNOUNCEMENTS
Adult Sunday School – Each Sunday, 9:15-9:55 a.m.
Worship – Each Sunday – 10:30 a.m.
Youth – No Youth this Evening
Blessing Bags – Tomorrow, Monday – 1:00 p.m. - We will take all the items you have generously donated and Put Blessing Bags Together – Office Conference Room (Library). - We appreciate having anyone who would like to help come join us! Contact Bunny if you have any questions.
Handbell Practice – Wednesday – 5:30 p.m. - Sanctuary
Sanctuary Choir Rehearsal – Wednesday – 7:00 p.m. - Sanctuary
Ladies Bible Study – Thursday – 10:30 a.m. - At Jeanne Bauer's
Central Texas Annual Conference - June 21 – 22 at First Methodist Waco (Online)
The church has DVDs of each Sunday service. If you miss a Sunday, you can always pick
up one, or two, to watch at home. They are available in the office Mon. - Thur. from 9:00 a.m. - 2:00 p.m.

MEMBERSHIP CONTACT INFORMATION
As we have been updating our membership records, we realize it would be good to have a second contact name
and contact information for all our members. We plan to update this at least yearly.
We have had more than one occasion when a member's mailing was not forwarded.
Sometimes we had no way of knowing if the person simply moved? died? or is in the hospital… ?
If you are comfortable doing so, please provide the church office with an emergency contact telephone number.
We are not limited on space. We ask (with your permission) that you furnish any of the following contacts
who would help us keep in touch with you:
Children
Siblings
Relatives who do not live with you
Neighbors
Please give the person's name, phone number, relationship.
We appreciate your trust in us to keep this info private, unless we need to reference it for a situation as described.
Thank you so much!
Pastor Joe & Membership Committee
email to: membership@edgeparkumc.org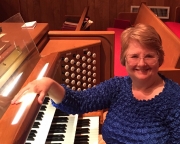 Dawn Lewis in Laos
Dawn Lewis is our missionary. She was sent back to Texas when Covid 19 hit Laos. She was in quarantine here, then came to Texas to see family and ended up working to help take care of someone. Then she went back to Laos. Two more weeks of quarantine and now has headed back to do her work. We are so happy to support her in her work in Laos. Will post information as we get it from her. Remember you can support her efforts through the church or by TerraCare online.
Whats Happening at EPUMC
Blessing Bags for the Homeless:
Missions is offering us the opportunity to bless the homeless.
You can help by bringing items May 15 – June 19 from the list below.
On June 27 we will meet in the library at 2:00 p.m. for a time of putting these items together.
Ziploc bags will be provided for this.
Suggested items include:
Bottled Water (small or medium size)
Juice Boxes (small)
Crackers (cheese, peanut butter—2 or 3) Or small package of chips
Raisins (small boxes)
Beef Jerky or Pepperoni Sticks
Cookies (in packages)
Granola or Cereal Bars (2)
Fruit Cups or Jell-O Cups (1)
Tuna or Chicken Salad with Crackers in small, easy open can (1 or 2)
Wet Ones (wipes) and Kleenex (small package)
Comb or Brush
Hand Sanitizer (1)
Small Deodorant or Body Spray, Or Hand Lotion (travel size)
Mouthwash, Toothpaste, Toothbrush (travel size)
$5.00 Gift Card (for the dollar menu from McDonald's, Wendy's or Burger King)
Small Size Devotional (The Upper Room)
Small Size New Testament Bible
Pair of Socks (women's or men's)
Edge Park United Methodist Church
5616 Crowley Rd.
Fort Worth, TX 76134
t. 817-293-5140
A Prayer for Unity
Pray for those who are hungry.
Pray harder for those who will not feed them.

Pray for those who struggle each week to pay their bills.
Pray harder for the wealthy who do not care.

Pray for those who are homeless.
Pray harder for those who deny them shelter.

Pray for the sick and lonely.
Pray harder for those who will not give them comfort.

Pray for those who cry out for dignity.
Pray harder for those who will not listen.

Pray for those oppressed by unjust wages.
Pray harder for those who exploit them.

Pray for those who bear the yoke of prejudice.
Pray harder for those who discriminate against them.

Pray for those whose basic needs are denied.
Pray harder for public officials who cater to the greedy and ignore those bound unjustly. Amen.
United Church of Christ